Welcome
Are you wondering if your daily life needs to feel so overwhelming so much of the time?
Are you sick and tired of feeling anxious, depressed or stuck in unhealthy habits?


I am a licensed marriage and family therapist (MFC39453)

I specialize in working with creative, conscious and motivated individuals - especially those with the trait of introversion or high sensitivity - and anyone who feels held back by anxiety, depression, self-doubt or past emotional trauma.

My style is holistic, drawing on a variety of effective and proven healing methods to jumpstart the process of change in your life.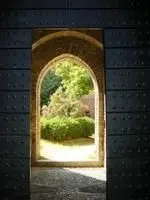 I offer highly individualized sessions for both individuals and couples based on your unique needs and goals.
In a comfortable and supportive atmosphere, we will address whatever
life challenges you may be dealing with and find ways to increase your inner resources and sense of well-being.