Emotional Freedom Techniques (or Tapping)

"The Cause of All Negative Emotion is a Disruption in the Body Energy System" - Gary Craig


Is there a confusing gap between where you are and where you want to be in your life?
Do you find yourself often saying 'Yes!! but.......'?
Is it hard to turn off your monkey mind?

If you are ready to step out of your self-defeating loop of stress, fear, anxiety or self-criticism,
EFT gets right to the core and changes those limiting beliefs that have been controlling your thoughts and emotions and behaviors.

EFT involves simple tapping on specific accupressure points while focusing on a disturbing thought, symptom or event. This sends a powerful message to the body to relax by, among other things, reducing levels of stress hormones and balancing the nervous system.


EFT sessions can be a quick, gentle and empowering way of easily getting to the root of what is bothering us and holding us back. When this occurs, we have access to new healthy and creative ways of being that can replace the outworn and unhealthy core patterns.

I have been teaching my clients EFT for many years as a consistently proven empowering self help tool. From the very first session, it is easy to learn how to use tapping in your daily life.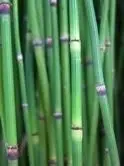 I am an experienced EFT practitioner, certified by Tapping the Matrix Academy. I understand how discouraging it can be to live under the influence of past experiences that profoundly and adversely affect our present daily lives and keep us stuck in distressing habits or unhealthy relationships.

I am also a certified MATRIX REIMPRINTING practitioner.
MATRIX REIMPRINTING is an advanced EFT technique that can be used with regular EFT or on its own. It is a way of stepping into a memory and changing the picture in order to discharge trauma and bring about major shifts in your core beliefs so you can get on with creating what you most care about in your life.


EXAMPLES OF CORE BELIEFS
I am worthless
I am not good enough
I don't belong
I cannot trust anyone
I am weak
I cannot get what I want
I have to be perfect
I am a failure
I do not deserve
Life is hard

EFT and Matrix Reimprinting Can Address
Cravings
Phobias
Allergies
Intrusive Memories
Pain
Inner Critic
Overwhelming Emotions
Grief
Anxiety
Trauma