To know ourselves deeply, we must give ourselves some time and space to consciously explore what may be blocking our truth from expressing fully as our life.
I work with clients from many backgrounds and cultures to address issues that include emotional, energetic and physical aspects of the person.

My clients often come to me in the midst of major life transition and/or seeking relief from overwhelm, stress, anxiety and emotional or physical pain.

Individuals and Couples Counseling

I work with both individuals and couples to explore problems and work out solutions according to each person's unique values and goals.
My approach is both supportive and interactive.

I specialize in helping individuals recognize and release emotional conflicts and self-limiting patterns that cause behaviors that don't work. When we work together, I draw upon many healing modalities that can gently begin to increase self-awareness and self-acceptance. Individual therapy can assist in making space for reconnecting with the wisdom of your creative, authentic self.

I coach couples to communicate more authentically, to sort through challenges and find ways to stop repeating destructive patterns. Together we can explore ways to create an emotionally fulfilling and balanced relationship based on mutual support, independence and enhanced intimacy.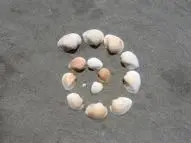 How I Work
I offer a free phone consultation, generally about 10-20 minutes, to listen to what is going on with you and answer any questions you may have.
My sessions are usually 60 minutes. Longer times can be scheduled if desired.
I see people privately in my cozy office setting.
Read more about my style in the
ABOUT ME
section of this site.